You are currently browsing the tag archive for the 'paintings' tag.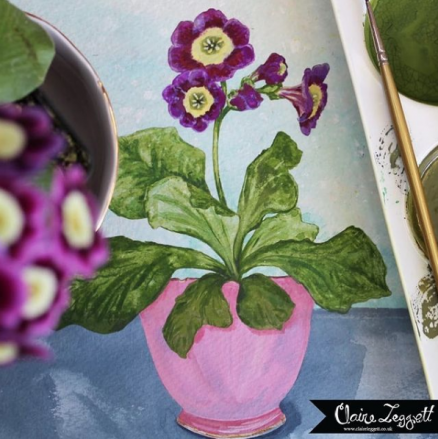 It's been a little while since I've painted some small pieces and I generally always feel inspired when Spring brings us such lovely flowers to work with.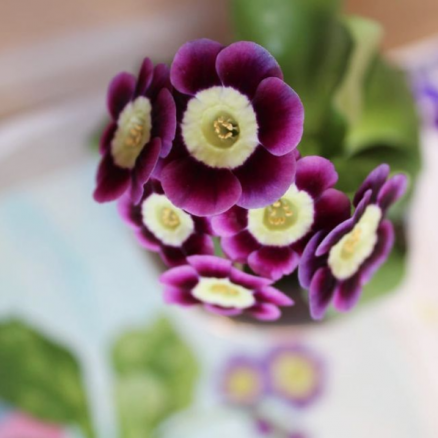 This Auricula was a lucky garden center find – they have been scarce for a few years; apparently growing conditions have not been good.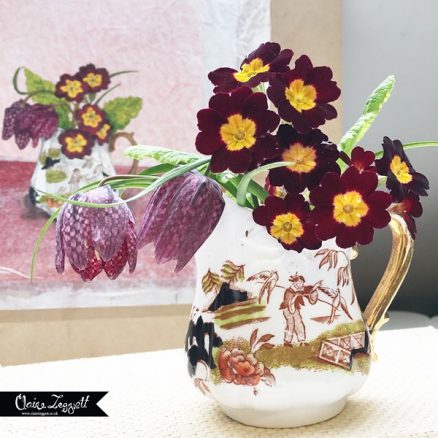 And this one is the product of my own endeavours in the garden, having cultivated a small Spring flower patch over the last few years. This year it's been at it's best with the addition last year of the Snakeskin Fritillary's.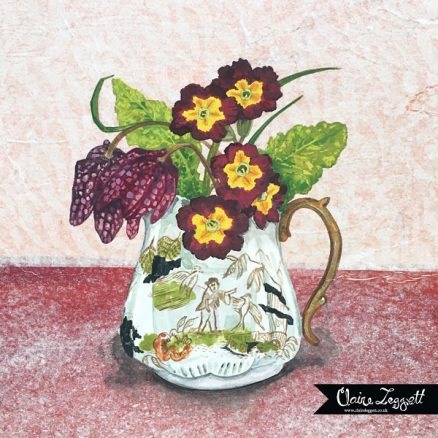 I've wanted to try and paint them for a while – they were deceptively difficult but I enjoyed the challenge. Now I'm looking forward to seeing what May brings to paint.
Back in May I finished my Artist in Residency at Winterbourne House & Gardens but was unable to hold an exhibition of all the work I'd completed due to the pandemic. Life is moving on and although Winterbourne is now open again, it has been reorganised and any possible exhibition still looks a long way off.
So I have set up the work at home and filmed it. It's part exhibition of works (paintings, print, textiles and embroidery) and part artists talk where I tell you some stories behind the paintings or processes I have used.
I hope you might have a watch – it's on YouTube here and it's completely free to view.
I have updated my website to show all the work and a lot of the products I had made which were destined for sale in the shop during the run of my exhibition, if you fancy taking a look www.claireleggett.co.uk
Remember the French Journal Belle Rose fabrics that I posted about last week. Well they have inspired not only a bout of collaging creativity but a whole pile of delicious mess all over the studio floor. You know it's good when it's everywhere!
Here are some close-ups of the two A2 sized collages that I made. One was a pink theme and another blue.
The French Journal Belle Rose fabric has lots of images of birds and flowers laid over old postcards and snippets of writing, geometric designs and beautiful paintings.
I have two drawers, two boxes, a basket and an old portfolio full to bursting with lovely papers, snippets of wrapping too nice to throw away, fancy packaging labels from things we've eaten, chinese newspaper…you get the picture.
I have paintings which didn't work out in their entirety which I cut up, like these quails eggs above.
And some images I scanned from my sketchbooks onto cartridge paper to keep the hand painted feel to them.
It was really relaxing to make an assemblage like this because I usually work on a very different way.
And you know what they say about a change being as good as a holiday. This has been a creative mini-break!