You are currently browsing the tag archive for the 'painting flowers' tag.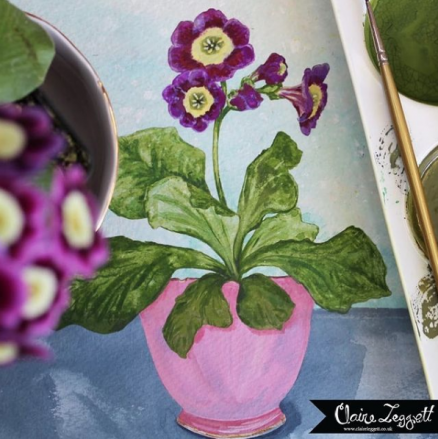 It's been a little while since I've painted some small pieces and I generally always feel inspired when Spring brings us such lovely flowers to work with.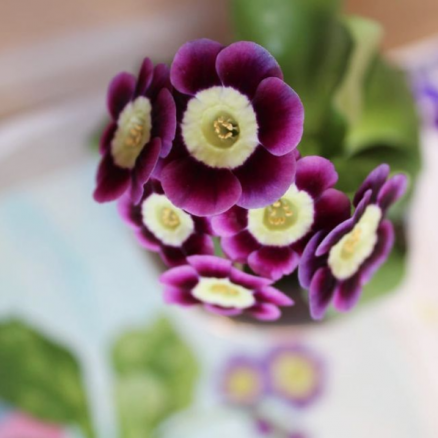 This Auricula was a lucky garden center find – they have been scarce for a few years; apparently growing conditions have not been good.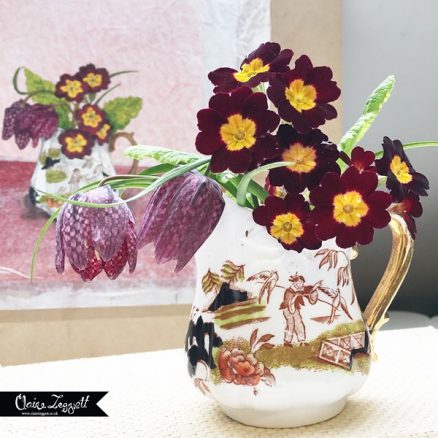 And this one is the product of my own endeavours in the garden, having cultivated a small Spring flower patch over the last few years. This year it's been at it's best with the addition last year of the Snakeskin Fritillary's.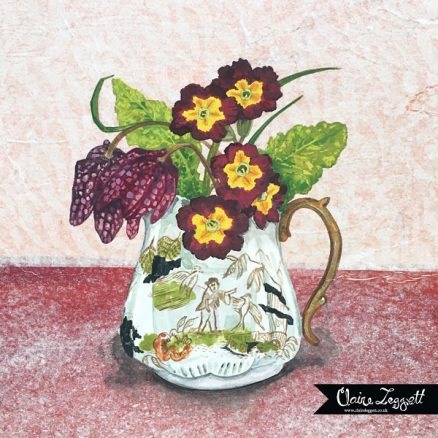 I've wanted to try and paint them for a while – they were deceptively difficult but I enjoyed the challenge. Now I'm looking forward to seeing what May brings to paint.
My residency period at Winterbourne House & Gardens is coming to a close at the end of this month so I thought I'd catch this space up with some of the work I've completed.
There has been a wealth of inspiration – too much to do full justice to. I have had to pace myself and just do what presented itself in the moment.
Sometimes that was scenery and sometimes individual plants.
And it's fed into the production of all sorts of outcomes which I'll share here – textiles, printed and embroidered, paintings, pattern designs and two sketchbooks bursting with reference material. Videos of these are best seen on my Instagram pages-  one here on my Residency page http://www.instagram.com/artist_winterbournehg and one on my personal Instagram page instagram.com/claire_leggett –  both up at the top in the Hilights reel.
Here to talk roses! They've been brilliant this year until a few weeks back when we began this tropical weather we're enjoying in the UK and a month in they've suffered from lack of water.
This week I've dedicated myself to trying to paint some before they're completely passed it but they've wilted as fast as I can paint them.
A messy rose strewn desk is a lovely thing though.
So I've done what I can and I'm off to enjoy a g&t in the sun – happy weekend 🙂