You are currently browsing the category archive for the 'this and that' category.
Happy Christmas to you and thank you for being here to read this. 2021 was the year that made me want to re-kindle my blog in a meaningful way. With connections, face-to-face workshops and just the equilibrium of life stretched thin due to Covid, it has been reassuring to find this quiet corner and a small interested audience still.
Have yourself a very merry Christmas xox
As I use my blog as a diary and also as a reminder, I'm taking the liberty of playing with chronology!
We took this break in Shropshire 2 months ago back in October but I never managed to write this in a timely fashion.
And I wanted to remember many of the good things about it and not the dark and winding lane we had to endure for 15 mins before we got anywhere from the house nor the brief visit from a rat in the floorboard cavity!
But this photo pretty much sums the rest up 🙂
The surrounding landscape was beautiful and made all the more so by moody, rainy weather some days.
And being surrounded by nature (and having slow days) makes me want to draw and paint which feels like a luxury.
As does breakfasts like these.
Lottie is getting on now (11+) and each holiday usually brings a limp or broken nail but she is undaunted by the repairs to her cruciate ligaments or her arthritis and so it's a joy to see her dashing about the country while we're enjoying it too.
This pandemic year 2020 has been unlike any other I've known ever in my lifetime and I find myself wanting to record it here because it's been hard to remember events that have happened without the usual rhythms of life to mark them. I'm sure one day I'll think back on this year and not remember it all.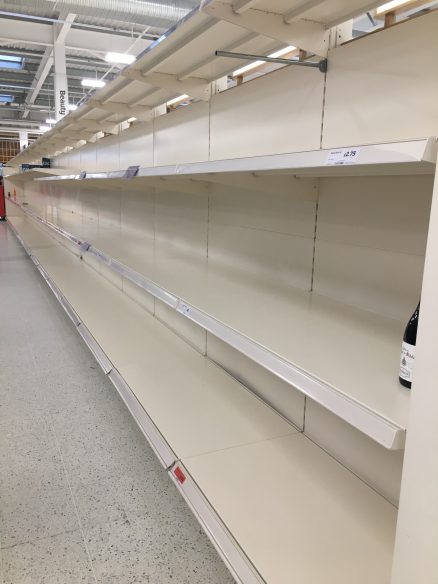 It has been a year that's pruned and revealed. A year I've let my hair grow out grey which in itself is fine (the pandemic gave me the reason I've been wanting to un-attach myself from the long bi-monthly hairdresser visit) but speaks more about an increasing willingness to just let things be, not to fight or make happen.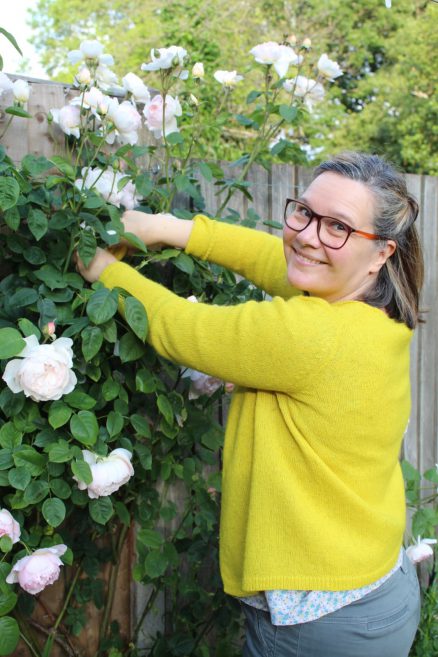 One of those lessons was the end of my Artist in Residency at Winterbourne House & Gardens which finished with no big fanfare of an exhibition to top it off. It all came down to me valuing my personal experience and the work I made without outside validation or income for it. A pill which took some weeks to swallow but I found closure through filming a home-spun exhibition myself and then saying goodbye and thanks to the project.
I miss my arts center job enormously (it is mothballed for a year) and was/is so sad that many, many colleagues will have gone and moved on to pastures new post-redundancy. I love working there and the co-workers are a large part of that. On a positive note, some of my textiles group regulars transformed into a new Zoom Textiles weekly meet-up which started in March and is still running every week.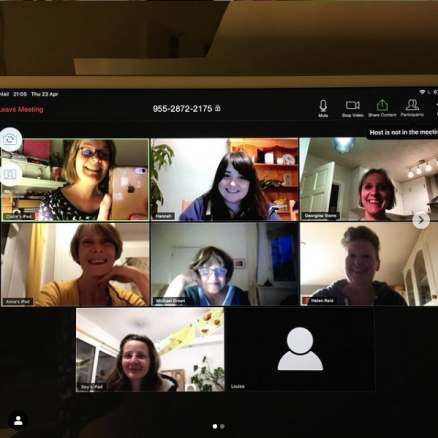 At first in the shock of Lockdown we crafted thematically together but as time has gone on we've found freedom to do whatever we each please (or nothing) and I've made a group of new friends.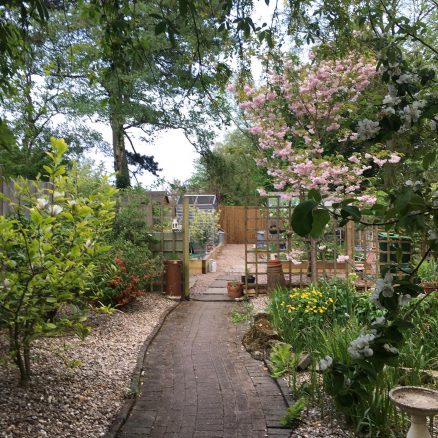 My garden sustained me enormously this year; offering me a different creative focus to art making, a place generally uninhabited by other members of my family so I could find some aloneness and space to think and feel.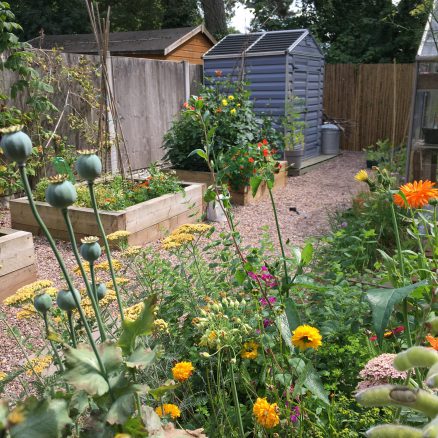 And of course the excitement of growing things to eat and decorate our house with. I hope to focus more on my own garden as a source of art inspiration in 2021.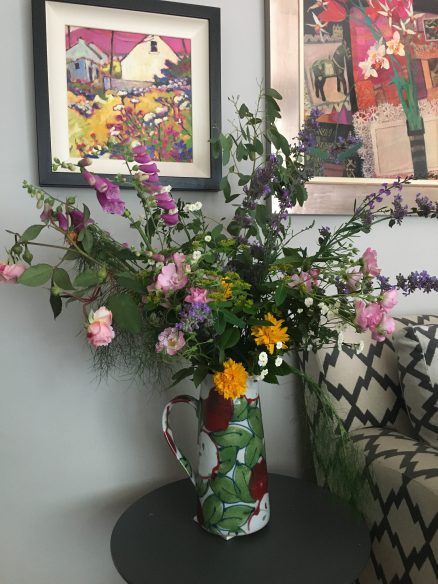 We were lucky enough to get 3 trips in this year in between Tier restrictions; Ilfracombe in March before the pandemic, Portmerion for a few days in Aug and a week in West Wales in September, plus 3 trips to family in Norfolk varying from overnight to an hour and a half. I've not enjoyed being constricted in that way, unable to travel where and when I've wanted to, especially where my elderly parents are concerned.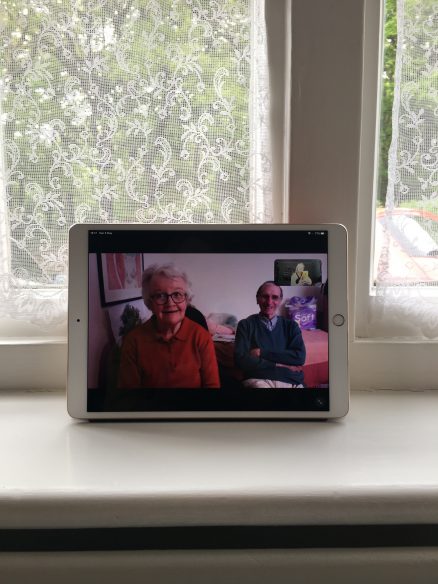 Our front door often revolves as one child comes back home and another leaves for a spell; I was very anxious in April when our son left to live solo having been home for some time (broken leg etc) but he was ready (pandemic or not) to get going with his life again. He found a great job and flat/s and the summer was good to him. Tiers 3 and 4 have put him back on furlough so the future looks uncertain atm.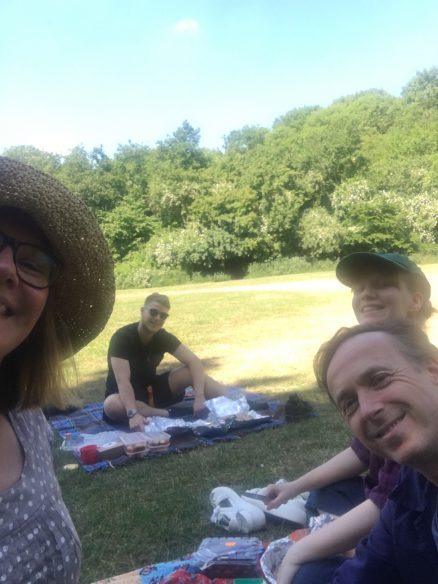 Having my daughter here all year (she came back in March just before she finished her degree) has been an unexpected bonus- we fully expected her to move straight on to whatever life has to offer her in her next chapter (probably abroad) but I won't lie that I've enjoyed having her home.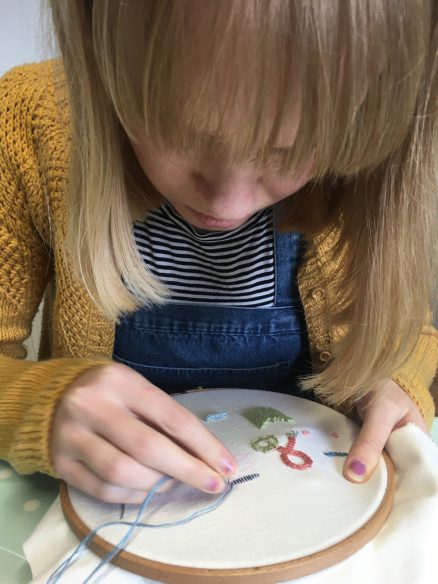 We have completed three Domestika embroidery courses together and shared a new-found love of sewing and printing too. We have also discovered a love of jigsaws and tried to do Zumba regularly (Sunny Funny Fitness for the memory archive)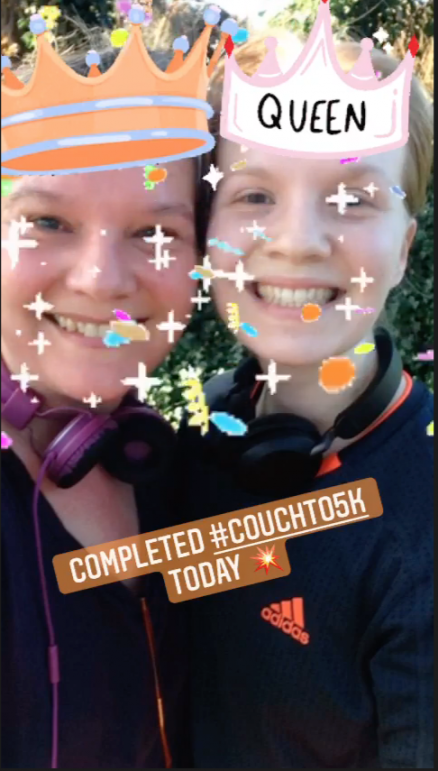 After she galvanised me in August to get started, we completed the NHS Couch to 5K in Dec and I have been running 3 x a week since. I'm the most surprised about this!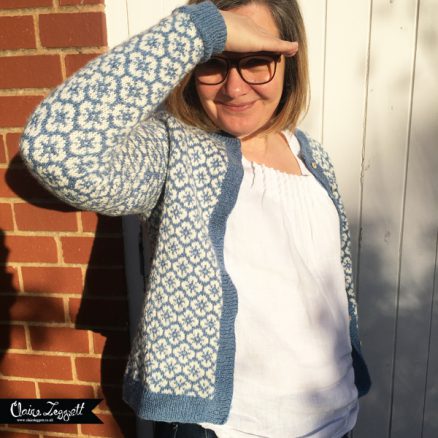 In May I began my most complex knitting pattern ever Blomsterjakke Flower cardigan and seven months later finished it in December.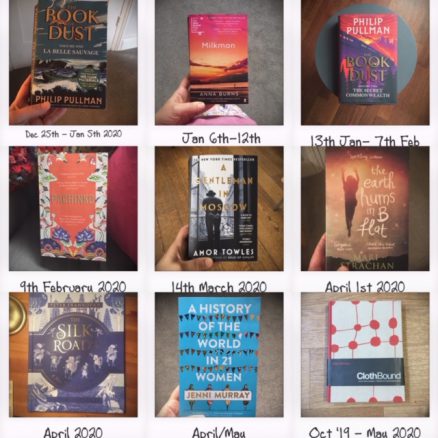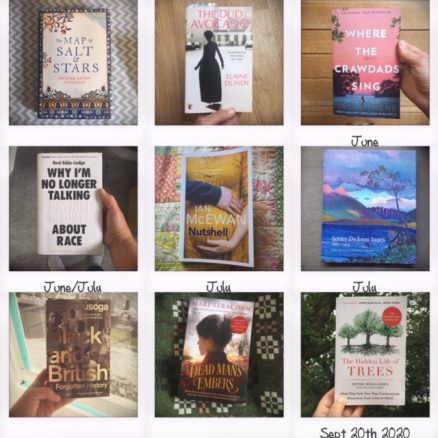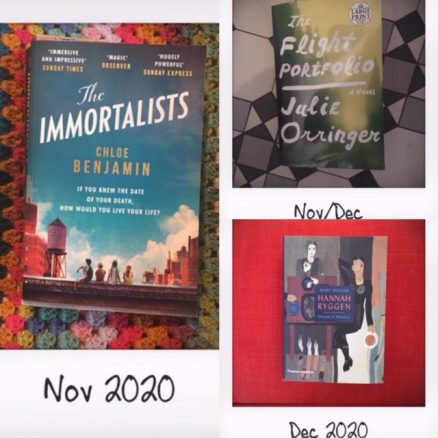 I read a lot – 21 this year – I made a special effort to keep a note of them as I always forget. I managed to stay in Book Club but it's not the same on Zoom.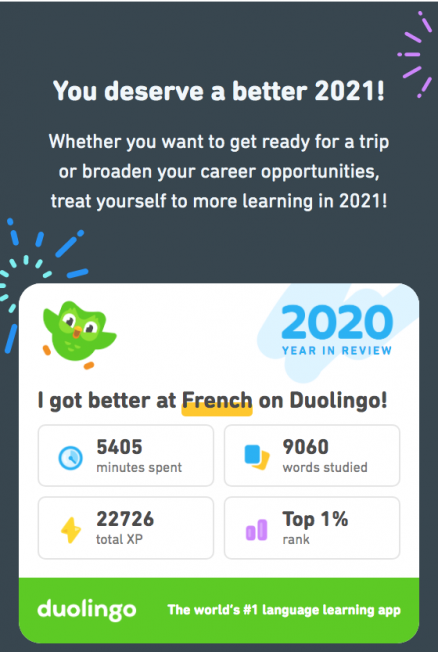 And I also started learning French on Dualingo and to date I'm on a 223 day streak. I loved learning French at school and of all the places I yearn to travel to, France is always in the top three so it's an investment and it's keeping my brain sharp.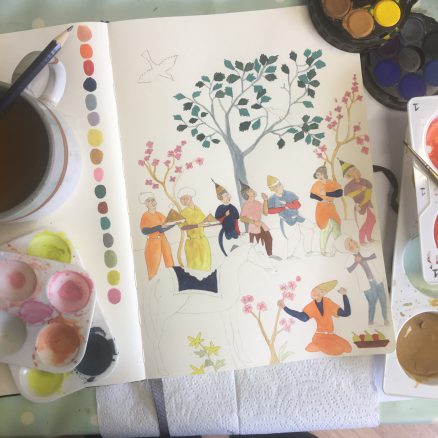 Like most people in the arts, my work bottomed out suddenly leaving me at first with time to happily indulge in things I'd been meaning to do (cue big studio tidy, AinR work, work inspired by our Asia trip in 2019) but as time went on I had to face how I feel when I'm not working and that was much harder. I thrive when I'm creatively associated with people (teaching, visiting galleries, learning) I felt blocked in a way, that I couldn't breathe in nor breathe out in a creative way. And eventually the "Who am I, What do I do' gremlin comes a-calling and I had a few bumpy weeks of the blues. I solved it in part by starting a gratitude journal to remind myself just how fortunate I am. But also some of my existing projects gently re-ignited, albeit it digitally, so I had some creative contact and some income which both helped me feel more me.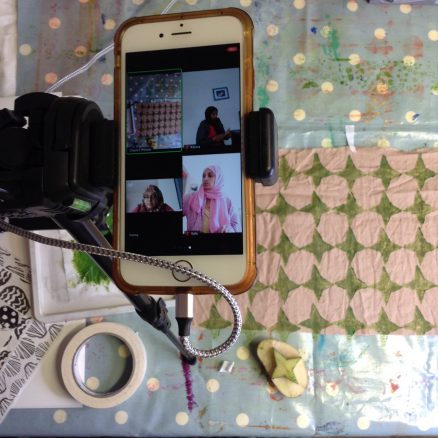 I said yes to every bit of passing work which meant a huge up-skilling in my knowledge and ability to use imovie, Zoom, film myself, speak to camera coherently and how to edit and produce films which are enjoyable to watch. I was at a loss at the time (I never wanted to get on camera) but in hindsight it's been great for me and proved to be a necessary stepping stone. I filmed my own on-line painting (a plate of tomatoes) course, started a You-Tube channel and next year I have two new projects kicking off – both digital, both with new-to-me partners.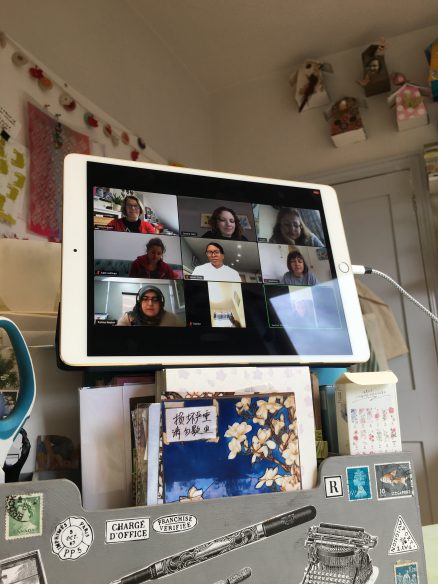 My life plays out visually on Instagram fairly regularly but I have returned to this quiet unattended space much more regularly this year. It feels like a quiet place to collect my thoughts and a diary of sorts so I can capture events in time and explain them more fully.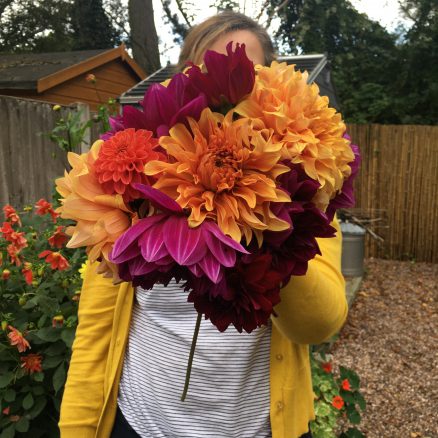 I wrote this for me and my archive but if you've taken the time to get to this end here then the least you deserve is my wishing you a very Happy New Year.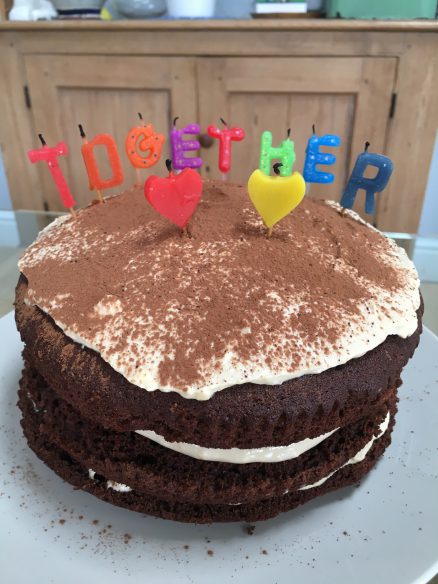 Just back from a lovely break surrounded by nature in West Wales.
We enjoyed lots of slow time – I love how waiting 10 mins for a kettle to boil on a gas stove really stops you in your tracks and makes you breathe.
We walked a lot – fields, beaches and nature reserves. Lottie enjoyed these to the utmost.
It was just an all round great embrace with nature, a change of pace and place.
Last week, we originally we had a weeks camping planned in Wales but they cancelled us at the last minute (campsite was a mud-slide) so we condensed our holiday into the only two days that Port Merion could accommodate us.
But what a lovely two days it was! 
Port Merion is is a village built in the style of an Italian village but in North Wales. It was designed and built by Sir Clough Williams-Ellis between 1925 and 1975.
It's quirky, pretty, tucked away from the rest of the world and you can stay in the houses you see or the hotels. 
There is love and attention to architectural detail everywhere and that is matched by the abundant natural habitat and views – it's an all round winner in my opinion. 
It's one of my all time favourite places to visit.
We did all the walks – (coastal, woodland and 'the other one') marvelling at wild Bee-Orchids, the range of colour and type of naturally growing Hydrangeas and the size of the sea (high after a stormy night) and size of the sky (BIG skies).
You can read a fuller history here if you're interested.
Still catching up my blog – back in January I re-introduced myself on Instagram after realising that even my old friends weren't really sure what I do day-to-day. So here it is for any of you who'd like to know too 😉
Hi friends, family and followers HNY! 🍾
I met an old friend who'd I'd lost touch with and it made me realise that these pictures here don't fully describe my Work Life and so I'm starting a fresh year with one of those little Insta intro's people do….
28 years ago I graduated in Textile Design specialising in Printed Textiles.
26 years ago I got my teaching qualification and began teaching Primary-aged kids with a specialism in kids with Additional Needs.
7 years ago I stepped out of the school classroom and into other places and spaces where I can teach people, work with kids and develop my own art practice.
👩🏻‍🎨 I'm an artist at heart and I love to paint. And print. And add colour to things. And meet people and share art and creativity and the good it brings.
📆I hardly have a typical week (which I love) but it might look like this:
🖼 I spend some of my time painting pictures to sell and until May 2020 I have the whole of Winterbourne House and Gardens @winterbournehg to inspire me as I am Artist in Residence there @artist_winterbournehg come and follow that account too if you like!
🌳🏢I work regularly @macbirmingham teaching Mixed Media Textiles on a Thurs night, Pattern-design/Screen-printing and Heat Transfer-printing on a Tues afternoon, running a Baby Creative class (messy/sensory play) and also the cutest Toddler Art Group. 👬👭
Then there's work that comes in blocks such as delivering a whole range of multi-disciplinary workshops locally at places like @birmingham_mag and @winterbournehg for adults and children, working with local and national social enterprise groups developing skills with a group of refugees and offering paint-therapy for ShelterUK and I also take workshops and demonstrations on the road to art groups as far as my travelling time can take me.
🤫I design patterns commercially using any number of ways; print methods, stitch and all sorts of paint techniques and a local print agent takes them out to the textile fairs to sell them on my behalf. It's secret work (copyright issues) and not often seen here.
📺 And of a night I still knit, weave, stitch and crochet in front of the telly because I love to.
Thank you for reading if you got this far x
I am absolutely delighted to share the news with you that I am Artist in Residence at the University of Birmingham Winterbourne House and Gardens until May 2020.
 Winterbourne House and Gardens was a charming family home built in 1904 in the Arts and Crafts style. The last family to live in it bequeathed it to the University of Birmingham who used it for accommodation, offices and to teach botany from. In 2006 it got a new lease of life and has gone on to become a Grade II Garden of National Importance and now the house has full museum status. It is a treasure hidden away in the center of urban Birmingham.
 I feel very lucky and privileged to be able to spend the next 18 months walking the public and private paths painting and drawing what I see. I am trying to ease into the project without giving myself too many restraints on what I make of it (painting, patterns, textile work) there is abundant inspiration – but for now I'm seeing where the work leads me by letting the grounds inspire what I do first .
And this was the first little plot that made my heart beat faster – this cute little shed hidden away from public access (unless you study with the RHS) It was used by the BBC for a gardening programme years ago.
Yesterday I sat in the sunshine and got most of this piece sketched in – the hardest part is always beginning, so that's done now!
My residency will evolve to include all kinds of offerings at Winterbourne during the 18 months and finale with an exhibition in May 2020.
I will be sharing this journey on my new Artist in Residence (artist_winterbournehg)Instagram page : www.instagram.com/artist_winterbournehg/ 
 and also on my personal Instagram page: http://www.instagram.com/claire_leggett/and here on the blog
I'd love you to join with me in this exciting chapter; I will be working on site regularly – so please come up to the studio above the bookshop or say hello if you spot me around the grounds – below is my Artist Statement for good measure.
Claire Leggett Artist in Residence 2018 – 2020_Statement
Two months since I last blogged…can't believe how time flies. I'm determined to keep a record of my days here so lets fill that gap.
We went to South Africa  – a country with the most magnificent coastline, the biggest skies, abundant nature (even in their wintertime) whales to watch courting and beautiful national parks to discover.
I've tried to edit my 1000's of photos down to just the four that sum up my experience – I loved the Bo Kaap district in Cape Town (I think you can guess why)
We drove a circular route from Cape Town to Knysna and back up through Franschhoek during which I began to see the contrasts in how people live and who and where those people are. Not comfortable and I'm still mulling over how the seeing of this might turn into a response and what that response may be.
I visited The Festival of Quilts – not sooo amazing as usual in my book but this one was awesome – that's stitch work making those patterns people!
The show did inspire me to begin an English Paper Pieced hexagon thing – might be a quilt top, a curtain or a pin cushion! It's early days.
Went to London with my lovely girl.
We braved the Natural History museum which made me glad to be in the company of a young adult and not a young (tired, crying, hot) child. It was sooooo noisy.
I also taught a tonne at the MAC which doesn't look much in four small squares but has been a really wide and fun range of classes for all ages from Toddlers through to adult learners. It really is the best job I've ever had.
And the rest of the time in between all this has been spent contending with the biggest bit home renovation we've done since moving here 7 years ago. I'll spare you the photos (v. boring to look at and it's not finished yet) This however was a design I'd worked on for several hours….I was a little stuck mulling over colour choices and thought I'd go and walk the dog and come back fresh to it. Alas, I didn't save a PS file (only this jpg) and while I was out the electrician cut the power forcing my computer to shut down. Game over.
That's indicative of the last two months really – it has been hard to do any meaningful work this summer with people buzzing around, endless cups of tea to make and interruptions.
When I've not been out I've tried to hide in my studio doing quick bits of art to keep my sanity intact.
=======
And that about sums things up. Hope you've had a lovely summer where ever you are.