You are currently browsing the category archive for the 'print' category.
Happy New Year. It's been a busy start but I find being out teaching has a positive effect on the time I have at home to create my own work – better time management when there's less of it to 'waste'!
Early in 2019 we took a trip to SE Asia – Malaysia, Vietnam, Cambodia and Laos. 3 years later and I am still sketch-booking away through all the visual reference I collected.
I have printed, sewn, drawn and painted a lot of work and now I'm pinning it all up to live with and waiting for another wave of inspiration to guide me as to what to make of it all next.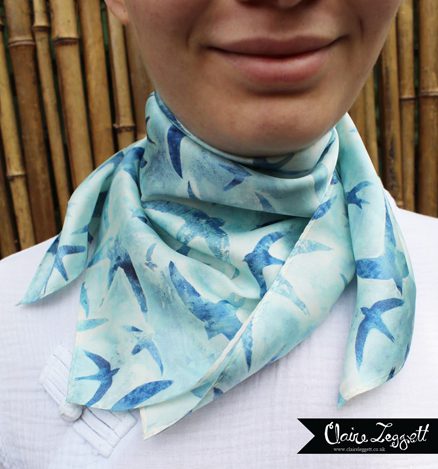 I feel like I took a deep breath back in March to brace for what the pandemic might mean for me as a self-employed artist who gets her kicks (and most of my income) from face-to-face collaboration and teaching.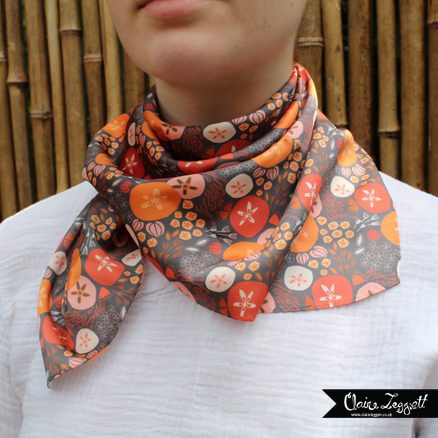 And I think I've been holding it ever since, which can't go on, so as part of my exhalation I'm releasing all the products I had made and squirrelled away for The Big Event Which Didn't Happen (my Residency show @artist_winterbournehg)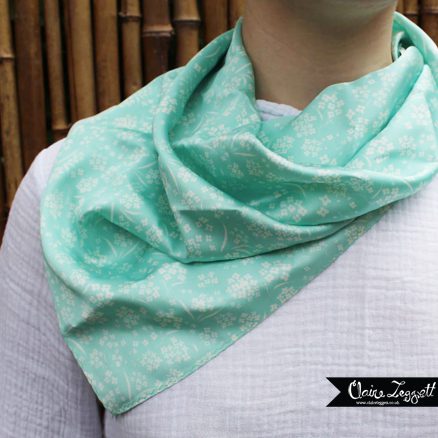 There are 3 scarves all designed and printed by me – Swifts, Hoya and Alyssum scarves, £18 each inc p&p in the UK ( postage quotes for other places) They are up in the Textile Art tab if you're at all interested.
Back in May I finished my Artist in Residency at Winterbourne House & Gardens but was unable to hold an exhibition of all the work I'd completed due to the pandemic. Life is moving on and although Winterbourne is now open again, it has been reorganised and any possible exhibition still looks a long way off.
So I have set up the work at home and filmed it. It's part exhibition of works (paintings, print, textiles and embroidery) and part artists talk where I tell you some stories behind the paintings or processes I have used.
I hope you might have a watch – it's on YouTube here and it's completely free to view.
I have updated my website to show all the work and a lot of the products I had made which were destined for sale in the shop during the run of my exhibition, if you fancy taking a look www.claireleggett.co.uk
When we visited Asia last year I was so inspired and awed by the new-to-me culture and decoration of Buddhist and Taoist religious spaces; in particular the use and construction of a variety of temple hangings.
I have had these hangings in mind as I am working my way through all kinds of delicious inspiration from those travels. This first completed hanging is a bringing together of all kinds of interpretation and methods of print and stitch.
I began painting this beautiful illuminated manuscript from the Islamic Arts Museum in Malaysia in a simplified way by isolating the little scalloped shape and flower.
I then developed that into a printable silk screen using flour and water paste – a very simple and easy homespun method.
As you can generally only use the screen once (the paste deteriorates as its washed clean) I printed up a stash of luscious fabrics to use, overprinting one particularly yummy fabric that I had previously batiked and tie-dyed.
I chose to stitch the flowers into each shape rather than hand-print them as I was looking to add texture and colour to the surface. The rectangular bottom section features a simple floral lino-block I developed from drawing embroidery motifs on items in the Textile Museum in Kuala Lumpur.
The elephant print began life as a teaching demonstration for how to using screen filler to screen-print hand-drawn images. I re-drew a section of this beautiful wall decoration from the Wat Chaiya Mangalaram, a Thai Buddhist Temple in George Town using drawing fluid. It is later coated in another filler and later the drawing lines are washed out leaving the space as printable mesh (I don't have of photo of that – sorry)
Here it is printed onto a randomly dyed base fabric and I added some fabric foiling too (another demo).
I lived with the pieces up on my design wall for a while, visually editing it and adding in sequin trim and a fantastic gold dangly bit I'd squirralled away sometime. I decide to learn a stitch called Cretan Insertion to attach the gold ribbon to the bottom seam and I think it finished it off perfectly.
Now to re-group and begin the cycle again.
I've been playfully stamping my Malay Flower lino block onto fabric grounds; some tie-dyed fabric, screen-printed ombre cotton and hand-painted silk using a gold ink pad I bought in the Xmas sales.
I'm just allowing some creative play at this stage; some prototyping maybe – I'm trying to not think ahead too far but see what comes. I've also added a few hours of stitches to one to bring some of the weaker printing results into focus better.
"Creativity is about play and a kind of willingness to go with your intuition. It's crucial to an artist. If you know where you are going and what you are going to do, why do it?" Frank Gehry
This sums up nicely what I've been doing over the last few weeks. There's nothing like a wide open calendar free of outside obligations to prompt some creative play. (I'm calling this my silver-lining having had all my work furloughed or postponed)
Early in 2019 I went to Malaysia with my daughter for a wonderful week full of culture like nothing I'd experienced before so this recent creative playing has been a wonderful chance to pick over the zillions of photos I took, pulling out images, colours and sights that tickle my arty-farty bones! I'm just responding to whatever makes my heart sing and going from there – I'm jumping from sketchbook to computer to lino-cutting to embroidery as I like and it's wonderful fun to just play freely.
This is a little lino block I made after drawing some details from a beautiful silk textile at the National Textile Museum in Kuala Lumpur. 
This time last year a part of Winterbourne Garden was a riot of tall Poppies. It makes me a little sad to think that they are there again this year and we can't get to see them.
Poppies are a favourite flower of mine to interpret; there's just something satisfying to my eye about the shape of the flower – and they're my favourite colour.
They also lend themselves very easily as a shape which is easily translatable into a screen-print stencil.
I was playing around with the translucency of the printing ink by adding in more binder to 'thin' the colour (a little like adding water to paint to dilute it)
I was happily printing and drying, printing and drying… when 6 HOURS later I dropped a dirty squeegee on the corner of it destroying the perfect print.
I had to walk away and leave it for a bit to think about how I could save it. I used freezer paper stencils to finish the center of the flowers but added to the conundrum by using an ink which was very opaque (too much so) which spoilt the effect somewhat.
It sat in a pile in my studio for months. Many times I thought of putting it away for other uses but the colours and shapes just wouldn't detach from desire to save it.
Eventually, having woken one day in a decisive mood, I cut (cropped) it heavily; fitting it to a pillow infill I had and then put some embroidery stitches to work to enhance the flower centers which needed sharpening visually.
And now I love it and am so glad I saw it through. Here's to pererverance.
Historically an C18th Toile du Jouy is a pattern depicting some kind of a complex country/farming scene, usually a single colour (pink, coral, black, blue) printed onto cream or white linen.
I wanted to capture something of the life of Winterbourne House & Gardens- it's workers and visitors and so I opted to translate some photos and sketches into a modern-day Toile du Jouy.
I appropriated the icons of the house and gardens such as the chinese-style bridge, the four-bed walled garden, one of the many greenhouse, the house itself of course and people I witnessed reading, working and enjoying the grounds, to link all the little islands of places in the fabric design.
Summer Border was one of those easy designs that came about when I least expected (or planned) for it.
When I remember back, I was feeling the need to just sit and paint quietly and re-balance my equilibrium. So I did just that, looking at reference photos I had taken I simply let the flowers fill the page.
There was just something that hit the spot about the flow of shapes and colours and after a minimal amount of cleaning and duplication of elements, I had it in technical repeat. You can see the repeat below.
It's always fun to then play around with the background colour but I came full circle back to the original white as all the colours work on it and it keeps it fresh.
With the best will in the world there's no way I could print this by hand using a screen – I shall use a digital printer to reproduce this when  it's time to exhibit a length.