You are currently browsing the category archive for the 'handmade' category.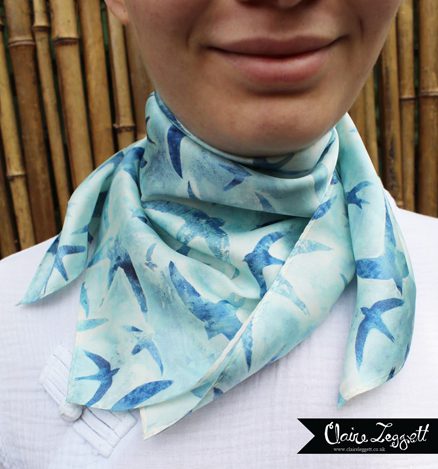 I feel like I took a deep breath back in March to brace for what the pandemic might mean for me as a self-employed artist who gets her kicks (and most of my income) from face-to-face collaboration and teaching.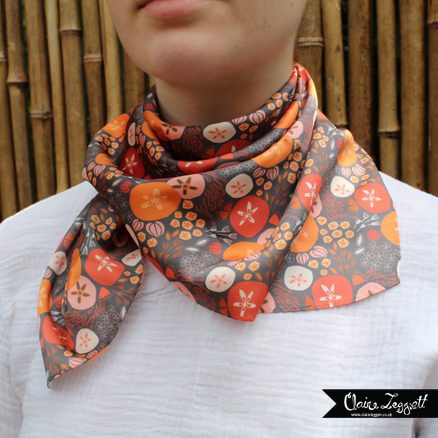 And I think I've been holding it ever since, which can't go on, so as part of my exhalation I'm releasing all the products I had made and squirrelled away for The Big Event Which Didn't Happen (my Residency show @artist_winterbournehg)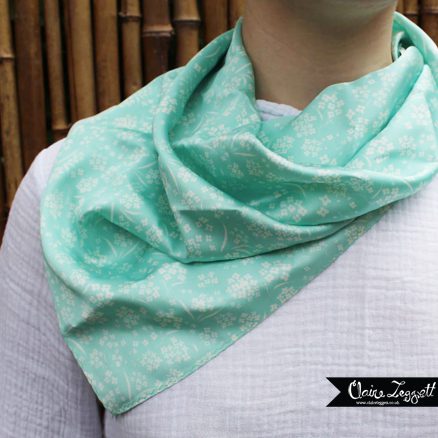 There are 3 scarves all designed and printed by me – Swifts, Hoya and Alyssum scarves, £18 each inc p&p in the UK ( postage quotes for other places) They are up in the Textile Art tab if you're at all interested.
Thank you to all who bought a piece of art and made my studio sale a great success. As it's been so well received I've decided to round up the remaining pieces in a blog post and link it to my website under the Paintings heading should anyone have missed the sale week and want to look in the future.
When we visited Asia last year I was so inspired and awed by the new-to-me culture and decoration of Buddhist and Taoist religious spaces; in particular the use and construction of a variety of temple hangings.
I have had these hangings in mind as I am working my way through all kinds of delicious inspiration from those travels. This first completed hanging is a bringing together of all kinds of interpretation and methods of print and stitch.
I began painting this beautiful illuminated manuscript from the Islamic Arts Museum in Malaysia in a simplified way by isolating the little scalloped shape and flower.
I then developed that into a printable silk screen using flour and water paste – a very simple and easy homespun method.
As you can generally only use the screen once (the paste deteriorates as its washed clean) I printed up a stash of luscious fabrics to use, overprinting one particularly yummy fabric that I had previously batiked and tie-dyed.
I chose to stitch the flowers into each shape rather than hand-print them as I was looking to add texture and colour to the surface. The rectangular bottom section features a simple floral lino-block I developed from drawing embroidery motifs on items in the Textile Museum in Kuala Lumpur.
The elephant print began life as a teaching demonstration for how to using screen filler to screen-print hand-drawn images. I re-drew a section of this beautiful wall decoration from the Wat Chaiya Mangalaram, a Thai Buddhist Temple in George Town using drawing fluid. It is later coated in another filler and later the drawing lines are washed out leaving the space as printable mesh (I don't have of photo of that – sorry)
Here it is printed onto a randomly dyed base fabric and I added some fabric foiling too (another demo).
I lived with the pieces up on my design wall for a while, visually editing it and adding in sequin trim and a fantastic gold dangly bit I'd squirralled away sometime. I decide to learn a stitch called Cretan Insertion to attach the gold ribbon to the bottom seam and I think it finished it off perfectly.
Now to re-group and begin the cycle again.
The first print design I made back in Spring 2019 as part of my Residency at Winterbourne HG is also the last I have to show you here.
I had been quietly sketching in the Walled Garden when a mouse felt brave enough to leave one bed, cross the grass and dive into another just to my side.
That mouse made it into the print as did the flowers and birds that I observed around the site at the time.
It's been test printed up in a number of colour-ways by heat-press transfer printing and screen-printed by hand after I'd exposed a screen but ultimately the details are so fine that it's only got digital printing in it's future.
It nearly got birthed as wrapping paper for the shop but in the end the margins for production on it weren't viable – such is the life of a designer; making by hand is the most satisfying and sometimes also the least! But it remains a firm favourite of mine and I hope one day it can show the world it's charm.
This time last year a part of Winterbourne Garden was a riot of tall Poppies. It makes me a little sad to think that they are there again this year and we can't get to see them.
Poppies are a favourite flower of mine to interpret; there's just something satisfying to my eye about the shape of the flower – and they're my favourite colour.
They also lend themselves very easily as a shape which is easily translatable into a screen-print stencil.
I was playing around with the translucency of the printing ink by adding in more binder to 'thin' the colour (a little like adding water to paint to dilute it)
I was happily printing and drying, printing and drying… when 6 HOURS later I dropped a dirty squeegee on the corner of it destroying the perfect print.
I had to walk away and leave it for a bit to think about how I could save it. I used freezer paper stencils to finish the center of the flowers but added to the conundrum by using an ink which was very opaque (too much so) which spoilt the effect somewhat.
It sat in a pile in my studio for months. Many times I thought of putting it away for other uses but the colours and shapes just wouldn't detach from desire to save it.
Eventually, having woken one day in a decisive mood, I cut (cropped) it heavily; fitting it to a pillow infill I had and then put some embroidery stitches to work to enhance the flower centers which needed sharpening visually.
And now I love it and am so glad I saw it through. Here's to pererverance.
This print gets its name and colour from one of the flowers featured in it; the Dianthus or Pink. It's one of my favourite flowers both to paint and draw and to grow at home.
I used a screen printing technique called screen filler; a thick blue gel which is painted onto the screen to keep the mesh free and printable once the whole process is completed. Once this gel is dry another red solution is squeegeed over (as seen above) and once that's dry you can wash the gel out leaving the pattern you painted in as step 1. It's a great way to create prints that capture a real hand-painted feel.
I made things a little more complicated for myself by painting the screen imagery design in repeat and then registering each screen (and there were many as it was such a diddy sized screen) on my table top in my home studio. There's a fun little time-lapse video of the process here. Many print pulls and a lot of drying time later, it did need a few hand-painted elements filled into gaps that has appeared through inaccurate alignments but you'd never notice so I won't say anymore 😉
This print Alyssum, is one I've developed as part of my Artist in Residence work at Winterbourne House & Gardens, University of Birmingham, Edgbaston.
It began with a painted sketch done on site which was then cleaned up on the computer and digitally altered into a repeating pattern. I also played around with colour options settling for white on a colour background as I felt it best represented the flower itself. Using a sublimation printer, I then printed a piece of heat-transfer paper and printed some fabric using the heat-press.
Then I ran up a cushion and added some bobble trim et le voici!
You know what they say about making Cyanotype prints while the sun shines?! Yesterday was a fun Cyanotype printing day but I've been prepping for this project for some time. Here's a little of how I went about it for those interested.
Back in early Spring when plants were just putting out their teeny tiny leaves, I braved the frost to cut and press some of them because I knew the size would be perfect for some illustrative cyanotype prints. The down size was trying to pick them up in a dimly lit room but more on that later.
I used the Jacquard Cyanotype set and coated the fabrics one night once it had got dark. It wasn't all that easy – all I'll say is get everything laid out right side up and have plenty of room and plastic to lay them out to dry but expect to be doing it fairly blind. I then put them in a lightfast box before going to bed so that the morning sun didn't begin processing them before I was ready.
I was also really prepared with what I wanted to create and laid all the elements out on trays in an organised fashion. I began in one of our shadier rooms but as the sun came round the fabric began exposing while I was setting it up so I ended up in our outhouse which has no windows – this did mean that a lot of what I was doing was from memory and not because I could particularly see well.  A lot of the lovelier small or fragile items didn't get used because I simply couldn't see to pick them up!
These two photos show the treated fabric changing from green to blue as the sun begins to process the chemicals and the resulting print – this one was a really deep indigo which I put down to it being a 100% cotton fabric.
I tried coating a variety of fabrics – polyester, nylon/cotton mixes, textures, old cotton and linens. My favourite results were the high cotton content fabrics but the nylons do have some winning results such as the shine and the ghostly quality. I intend sewing into mine so I'm happy at this stage if the print isn't 100% perfect.
I also prepped some acetates of my own hand-drawn elements taken from pattern designs I've made. They don't print as cleanly as paper or solid objects and the acetate edge can catch the light if the sun is at a low angle; but it's a great way to incorporate your own design personality into your prints.
This is a gold polyester print – a lot of the coating washed out of the fabric so it's a very pale print. I wouldn't waste the product on non-cottons again but I'm glad to have experienced the difference.
This is a selection of my favourite illustrative prints. Where there are white empty spaces I intend to fill in with stitches and fabric foiling.
I had a lot of success with vintage doilies and lace and through trial and error realised that the item closest to the fabric prints the strongest which made layering up items interesting (in other words the opposite to the picture below – bird/rabbit underneath doily to print).
This one is going to get framed just as it is as there something perfect about it to me.
The acetate allows some light through (it isn't as good at masking as black card is) but it does create a blue print rather than a solid white space( see rabbit below)  so that adds an extra layer of interest.
Some of the fabrics with an unidentified mix of cotton/polyester gave up prints on a different scale of blue -these  will have also have their uses as contrasts once I start cutting and sewing. Its a much softer result.
Some even came out a lovely Colbalt blue.
Each print took 30 mins in the UK sun (on a hot sunny day for us) so it was a time consuming activity and I'd coated a lot of fabric so it was a long days work. I believe (from inference) that you can store coated fabrics for sometime in the dark but we don't often have reliably sunny days so I went for it while I could which was the right call as it's cloudy today.
 I think I've made enough stock to keep me busy for sometime anyway!
So here's my top-tips for cyanotype sun-printing if you think you're going to give it a go:
You need to weigh the items down on the fabric to print with some glass or acetate – so measure your fabric prior to coating so that it's not bigger than your glass. Otherwise you print the edge of the glass.
Once you've coated your materials and put them in a dark place try and create a system so that you know which is coated-side up. I got into a muddle and wasn't always sure I'd printed on the side I'd painted the chemicals onto.
Know your materials before you go into the 'darkroom' to place them on the fabric. Maybe even lay them out ready. And I found having things on a lightly coloured tray helped me to see what the shape was in the dark!
If you want indigo prints then stick to high cotton content fabrics.
I'm glad to say I still have another half a bottle of each of the chemicals so can mull over repeating this activity again.