This pandemic year 2020 has been unlike any other I've known ever in my lifetime and I find myself wanting to record it here because it's been hard to remember events that have happened without the usual rhythms of life to mark them. I'm sure one day I'll think back on this year and not remember it all.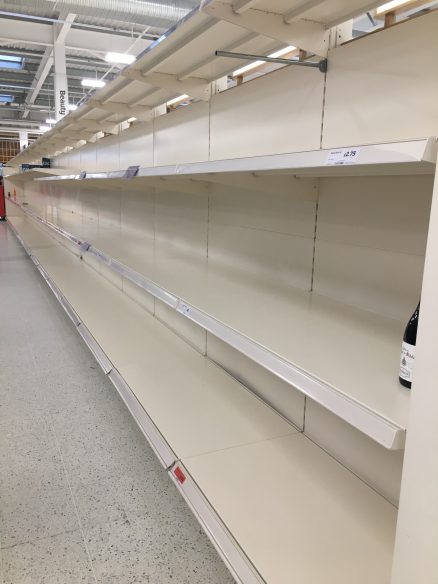 It has been a year that's pruned and revealed. A year I've let my hair grow out grey which in itself is fine (the pandemic gave me the reason I've been wanting to un-attach myself from the long bi-monthly hairdresser visit) but speaks more about an increasing willingness to just let things be, not to fight or make happen.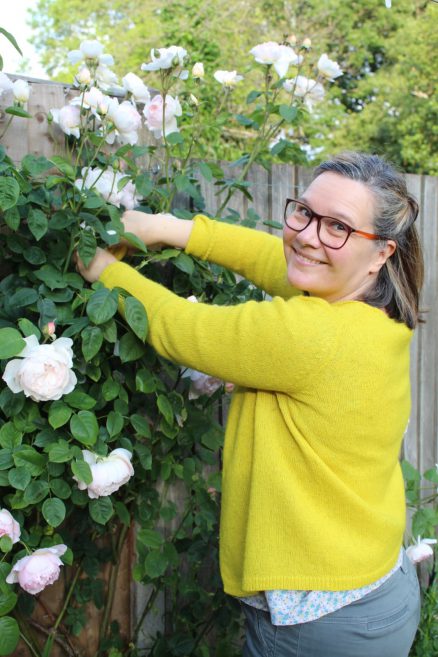 One of those lessons was the end of my Artist in Residency at Winterbourne House & Gardens which finished with no big fanfare of an exhibition to top it off. It all came down to me valuing my personal experience and the work I made without outside validation or income for it. A pill which took some weeks to swallow but I found closure through filming a home-spun exhibition myself and then saying goodbye and thanks to the project.
I miss my arts center job enormously (it is mothballed for a year) and was/is so sad that many, many colleagues will have gone and moved on to pastures new post-redundancy. I love working there and the co-workers are a large part of that. On a positive note, some of my textiles group regulars transformed into a new Zoom Textiles weekly meet-up which started in March and is still running every week.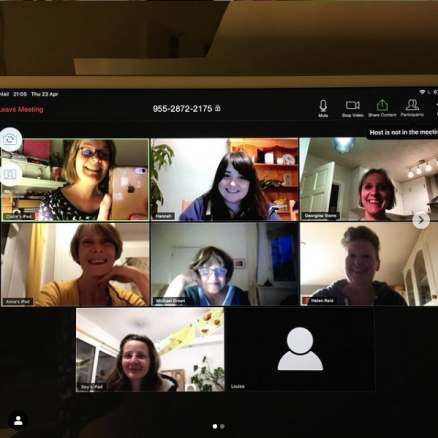 At first in the shock of Lockdown we crafted thematically together but as time has gone on we've found freedom to do whatever we each please (or nothing) and I've made a group of new friends.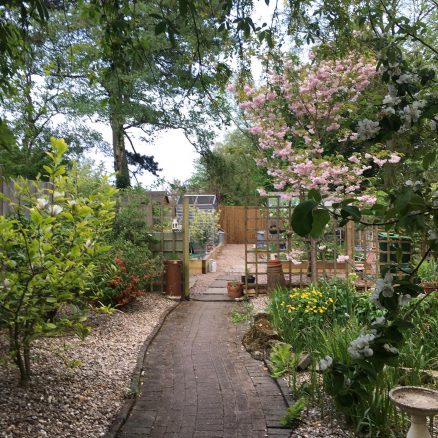 My garden sustained me enormously this year; offering me a different creative focus to art making, a place generally uninhabited by other members of my family so I could find some aloneness and space to think and feel.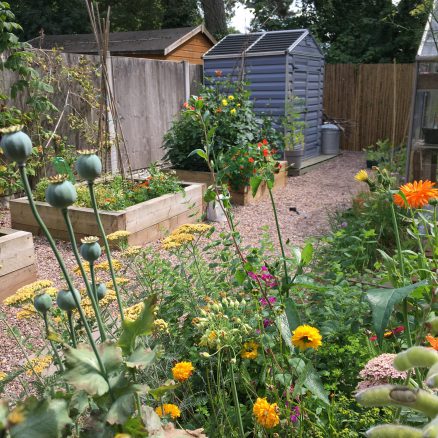 And of course the excitement of growing things to eat and decorate our house with. I hope to focus more on my own garden as a source of art inspiration in 2021.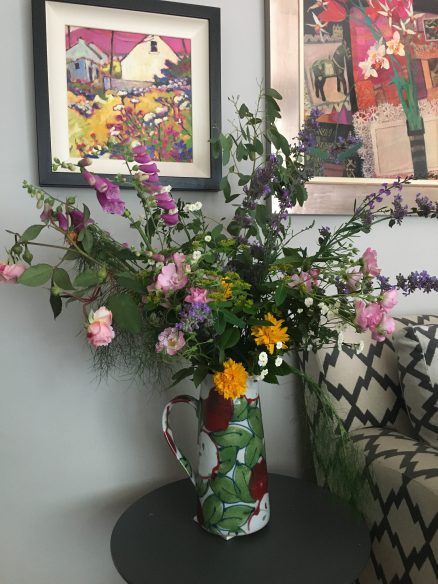 We were lucky enough to get 3 trips in this year in between Tier restrictions; Ilfracombe in March before the pandemic, Portmerion for a few days in Aug and a week in West Wales in September, plus 3 trips to family in Norfolk varying from overnight to an hour and a half. I've not enjoyed being constricted in that way, unable to travel where and when I've wanted to, especially where my elderly parents are concerned.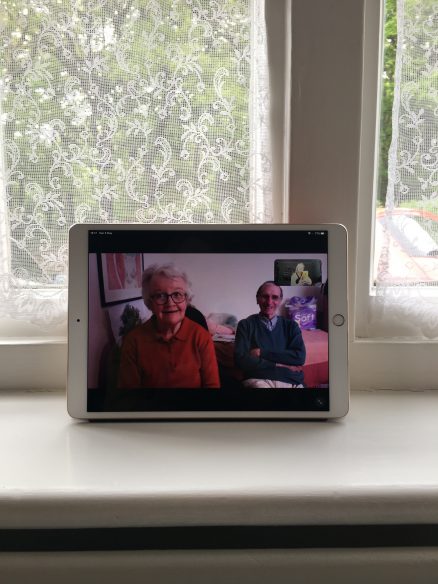 Our front door often revolves as one child comes back home and another leaves for a spell; I was very anxious in April when our son left to live solo having been home for some time (broken leg etc) but he was ready (pandemic or not) to get going with his life again. He found a great job and flat/s and the summer was good to him. Tiers 3 and 4 have put him back on furlough so the future looks uncertain atm.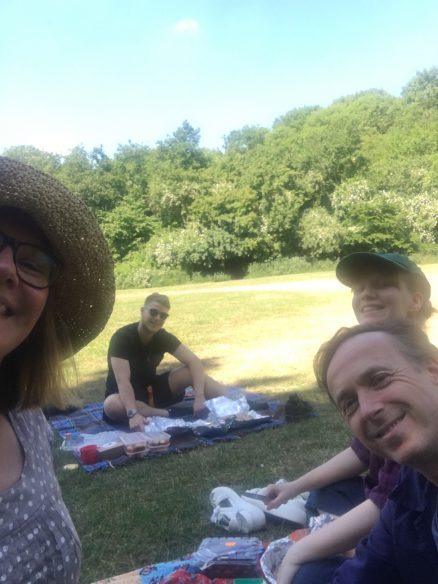 Having my daughter here all year (she came back in March just before she finished her degree) has been an unexpected bonus- we fully expected her to move straight on to whatever life has to offer her in her next chapter (probably abroad) but I won't lie that I've enjoyed having her home.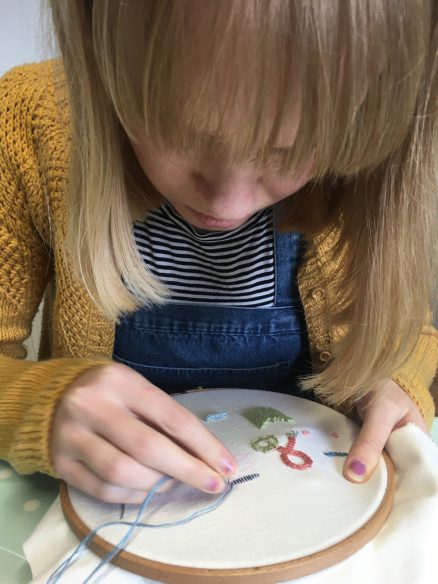 We have completed three Domestika embroidery courses together and shared a new-found love of sewing and printing too. We have also discovered a love of jigsaws and tried to do Zumba regularly (Sunny Funny Fitness for the memory archive)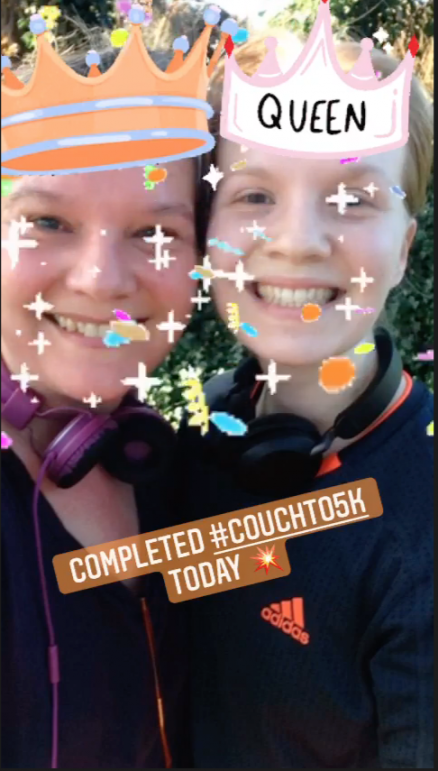 After she galvanised me in August to get started, we completed the NHS Couch to 5K in Dec and I have been running 3 x a week since. I'm the most surprised about this!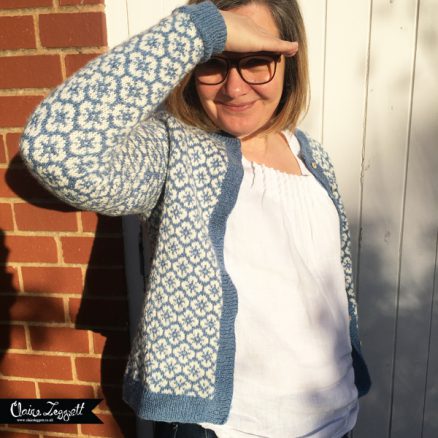 In May I began my most complex knitting pattern ever Blomsterjakke Flower cardigan and seven months later finished it in December.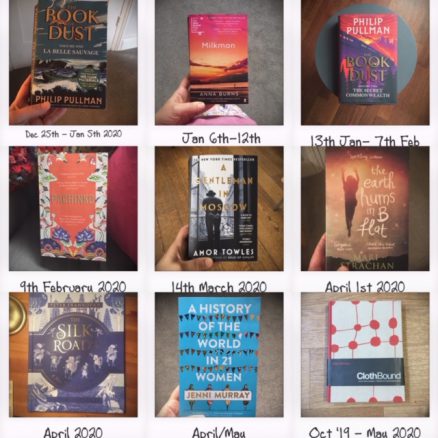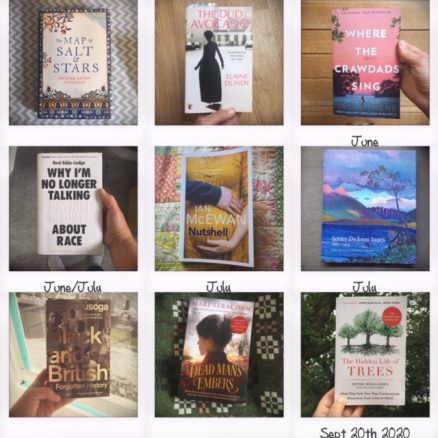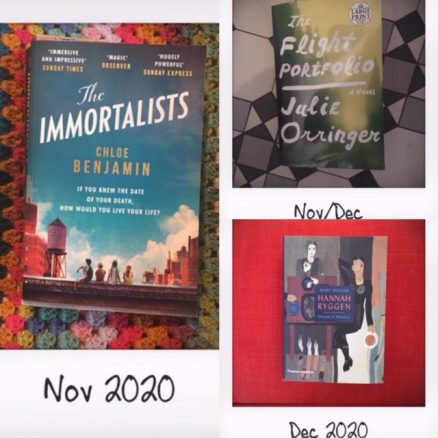 I read a lot – 21 this year – I made a special effort to keep a note of them as I always forget. I managed to stay in Book Club but it's not the same on Zoom.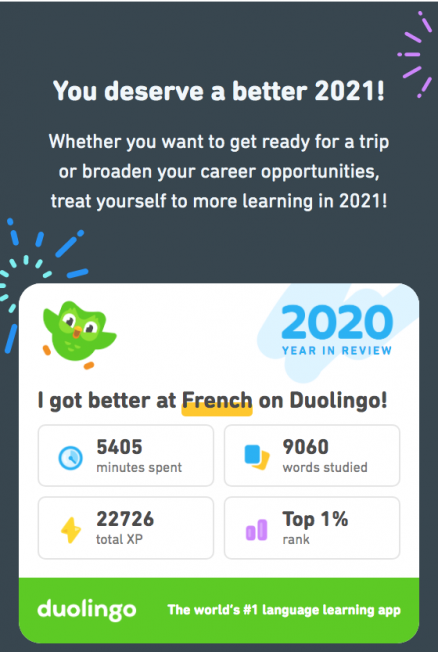 And I also started learning French on Dualingo and to date I'm on a 223 day streak. I loved learning French at school and of all the places I yearn to travel to, France is always in the top three so it's an investment and it's keeping my brain sharp.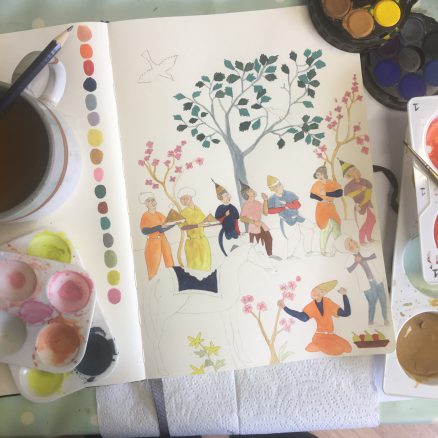 Like most people in the arts, my work bottomed out suddenly leaving me at first with time to happily indulge in things I'd been meaning to do (cue big studio tidy, AinR work, work inspired by our Asia trip in 2019) but as time went on I had to face how I feel when I'm not working and that was much harder. I thrive when I'm creatively associated with people (teaching, visiting galleries, learning) I felt blocked in a way, that I couldn't breathe in nor breathe out in a creative way. And eventually the "Who am I, What do I do' gremlin comes a-calling and I had a few bumpy weeks of the blues. I solved it in part by starting a gratitude journal to remind myself just how fortunate I am. But also some of my existing projects gently re-ignited, albeit it digitally, so I had some creative contact and some income which both helped me feel more me.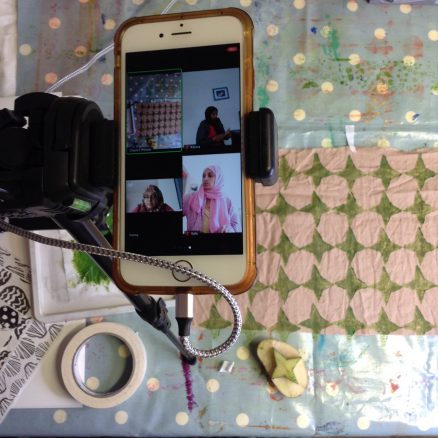 I said yes to every bit of passing work which meant a huge up-skilling in my knowledge and ability to use imovie, Zoom, film myself, speak to camera coherently and how to edit and produce films which are enjoyable to watch. I was at a loss at the time (I never wanted to get on camera) but in hindsight it's been great for me and proved to be a necessary stepping stone. I filmed my own on-line painting (a plate of tomatoes) course, started a You-Tube channel and next year I have two new projects kicking off – both digital, both with new-to-me partners.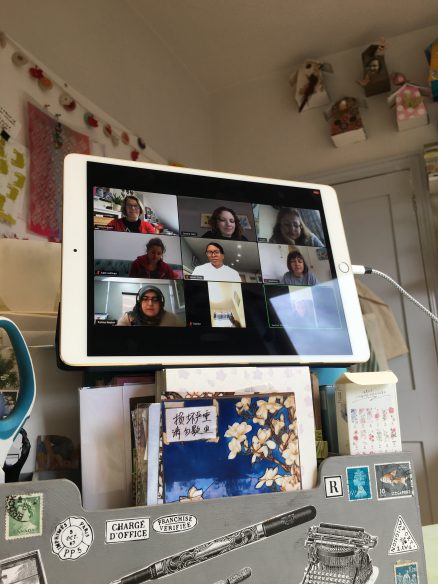 My life plays out visually on Instagram fairly regularly but I have returned to this quiet unattended space much more regularly this year. It feels like a quiet place to collect my thoughts and a diary of sorts so I can capture events in time and explain them more fully.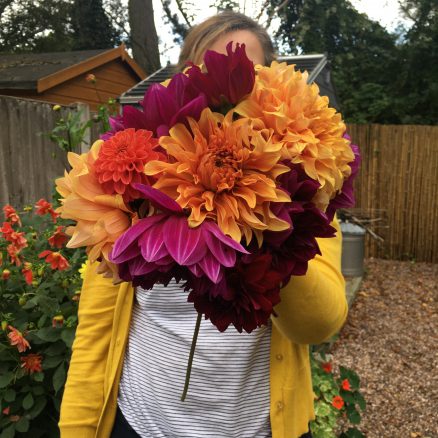 I wrote this for me and my archive but if you've taken the time to get to this end here then the least you deserve is my wishing you a very Happy New Year.